Contemporary materials
are for us a matter of highest quality

Gaskets
Next to efficiency, design of the gasket and gasket groove are decisive in the successful application of heat exchanger plates. Of special importance are the exact centring and sealing of the heat exchanger plates. The fluid may only come in contact with the gasket in a very small area. Every plate must be centred on the one in front of it.
Also the region in which the fluid flows past the heat transfer surface is, in FISCHER heat exchanger plates, made to be especially pressure-tight since constructively, a gap and a gasket always come together with one another. Due to the special "bridging zone", there is no deformation, even at the highest pressures. This product fulfils the strict hygiene requirements of the food industry.
Gasket material
The gasket material is of enormous importance for the operational safety of plate heat exchangers. FISCHER offers seal materials especially suited for high temperatures with accompanying high pressure resistance and also for aggressive media (caustic soda, sulphuric acid, etc.)
Types of gaskets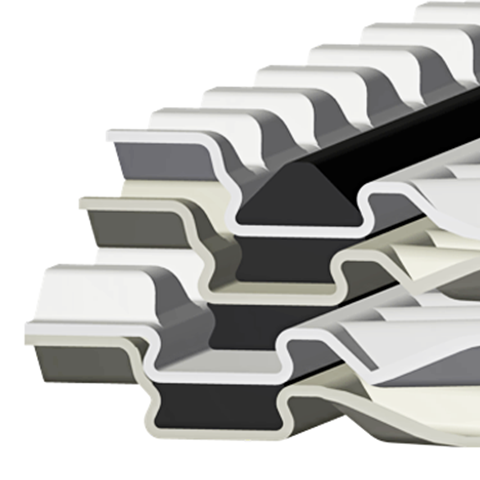 By means of a FISCHER-designed procedure, the adhesive-free seal is seated tightly in the narrowed, upward-facing sealing groove.
As a result, there is a cost saving when the seals are replaced because time is saved and safety is better. These advantages become especially important at higher temperatures or when handling solvent-containing substances.
The original way to mount a seal in a heat exchanger plate.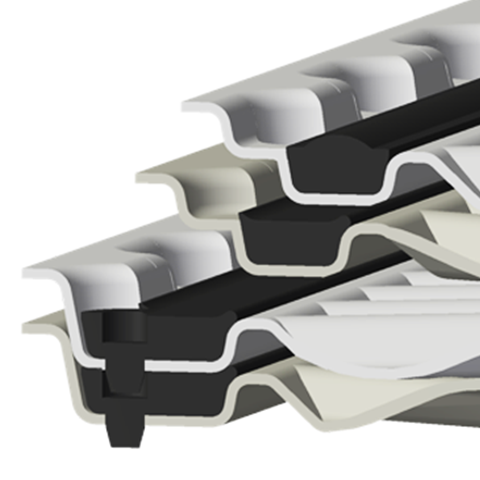 Clip seals are attached without glue to the heat exchanger plate at special spots with nubs. As a result, changing the seal when necessary is easily accomplished.